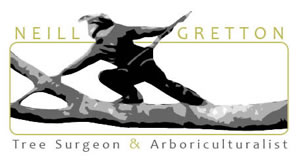 Services
Services
Tree inspections
Trees can require inspection for several reasons, and we can inspect and prepare reports for these situations. Whether it is hazard assessment to ensure that a tree owner has fulfilled their duty of care to neighbours, or a survey required before development can continue to planning, (British Standard 5837: Trees in Relation to Constuction). We are able to provide the survey, report and advice required.
Planting
We can provide planting advice, from plant choice, to the nursery near you that can be trusted to provide good specimens. Of course, we can also plant the trees or shrubs for you.
Free advice and quotes
As part of our service, we offer sensible, realistic advice for all tree related issues, and can provide a quote for the cost of any work required. Most site visits are completed comfortably within an hour. We do not charge for this unless substantial time is required to discuss a site.
Tree pruning
All aspects of tree pruning, at the correct time of year, to a high standard, including British Standard:3998:Recommendations for
Tree Works.
A problem can usually be relieved without unsightly tree work. Sensible advice supplied at all stages.
Tree dismantling
When there are obstacles preventing the felling of a tree, we are
able to use our lowering equipment to bring timber down safely in sections. We have experience of working alongside valuable
structures.
Stump grinding
Trees of all sizes can not only be brought down to ground level, but further, by grinding the stumps away completely. This would be recommended in cases of disease, such as honey fungus, and for species that regrow easily from a stump, such as ash.
Bracing installed
When a valuable tree requires support to prevent failure in a storm, we prefer the non-invasive alternative to traditional bracing. A synthetic rope system, such as COBRA, can be used to relieve some
of the stresses suffered by trees with weak branch unions. This method can also be used to provide support for a limb if it does
break off, avoiding damage to, for example, a building below.
Here is a snapshot of the services Neill offers but please feel free contact him to discuss your specific requirements...