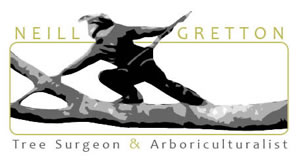 History
History
I have 12 years experience in Tree Surgery and Arboriculture.
I joined my brother's Tree Surgery company in 1998, learning the job starting with the basics, and collecting all the required tickets for chainsaw and machinery use, and tree climbing. We established a reputation for sensitive, efficient and tidy work, and gained such clients as the National Trust, which took us to places such as Prior Park in Bath, and Lacock Abbey.
In 2006, I joined Bath and North East Somerset Council's Tree Team as a Senior Arborist. I gained the Team Leader role within two years, which allowed me to work on some of Bath's finest trees. In addition to organising and carrying out work to the council's trees, I also assisted the Tree Officer in his duties, which included tree inspections and report-writing. I filled the Tree Officer position for two months whilst the Officer himself was sick.
Whilst at the council, I gained more qualifications, the most relevant being the Arboricultural Association's Technicians Certificate (Merit).
My goal now is to provide professional advice and service to people in the Bath area, at a sensible price.